Get 150 THB discount with a 1,500 THB purchase and welcome package
Exclusively for True Thailand Tourist SIM customer.
1. Get 150 THB discount with a 1,500 THB purchase at EmQuartier, EmPorium, Paragon department store,
show the coupon and passport at cashier
2. Get speical Welcome to Bangkok coupon package, show the coupon and passport at cashier.
Participate Branch : Paragon department store, Emporium department store, Emquartier department store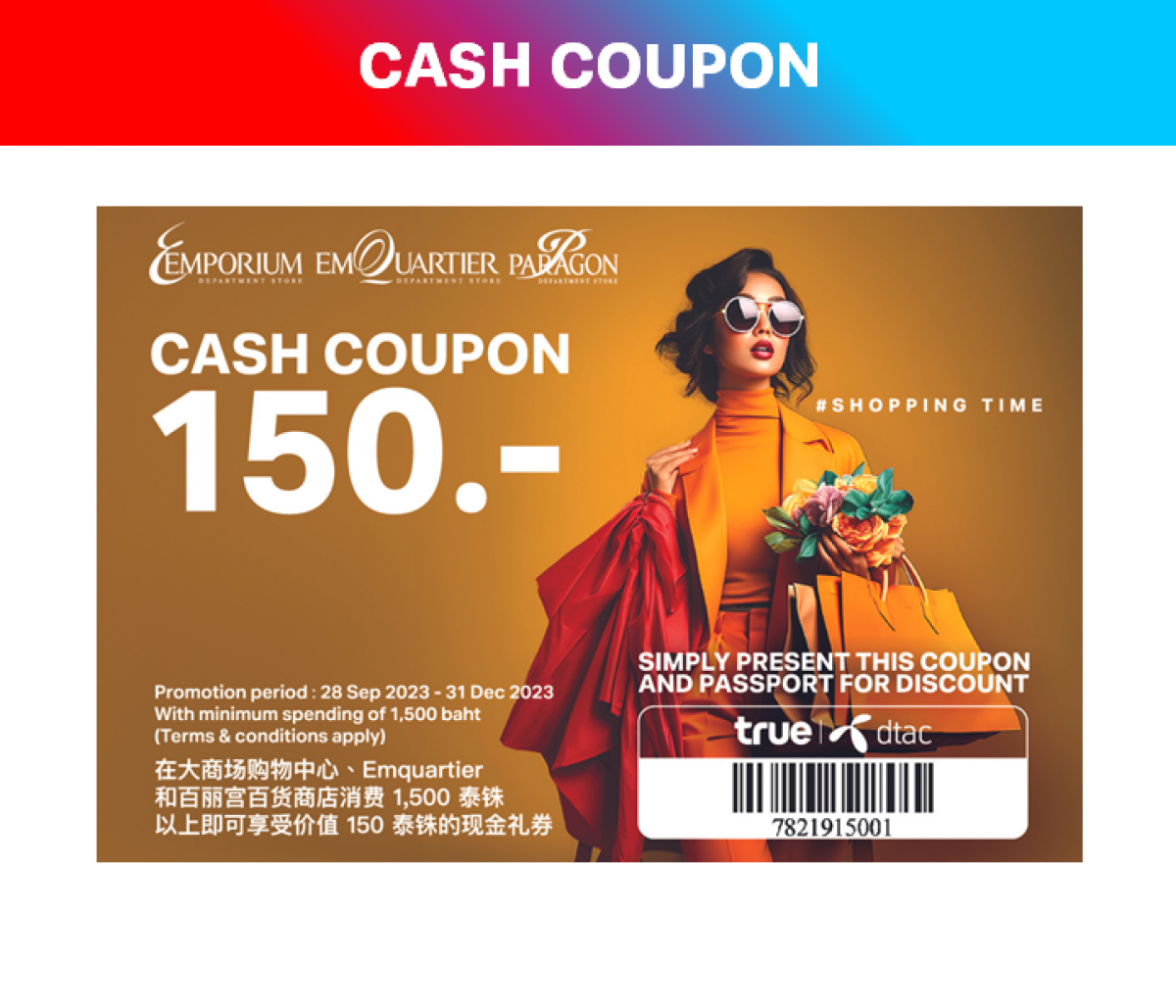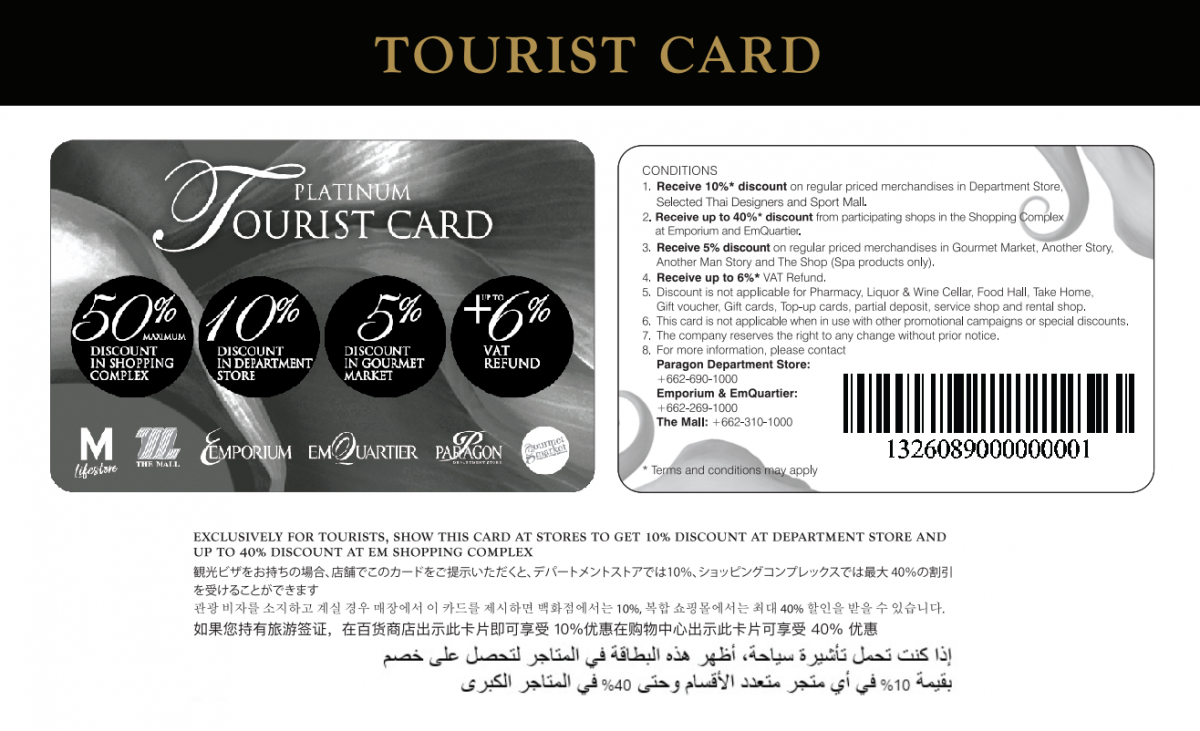 Terms & Conditions:
1. 150 baht discount coupon can be used with minimum purchase of 1.500 baht/receipt at Emporium, Emquartier and Paragon department stores including gourmet market and power mall, excluding alcoholic beverages Wine Cellar, food hall, Take home, gift voucher, top up cards, pharmacy, baby formular 1&2, non-participating items rental shops in department store and shopping complex and MOnline.com, M Chat and shop and delivery fee
2. 150 baht discount coupon be used with both normal priced items and discounted items
3. Discount coupon for department store and shopping complex cannot be used in conjunction with discount on tourist card, M card and delivery fee
4. 150 baht discount coupon is valid until 31 January 2024
5. Limit to 1 passport / all branches / throughout campaign
6. Cash coupon cannot be exchanged for cash
7. Reserve the right to not accept discount coupon that Ras been damaged
8. Reserve the right to not accept redeemed discount coupons and all cancellations. Terms and conditions can be changed without prior notice
9. In case of dispute, department store's decision is final
10. Discount coupon is limited to 2,500 rights / all branches /throughout campaign. First-come , first-served basis.

Tourist Card : Terms & Conditions
1. Receive up to 50% discount from participating shops in EM shopping complex at the Emporium and the EmQuatier.
2. Receive 10% discount on regular priced merchandise in Department store, Selected Thai designers and sport mall.
3. Receive 5% discount on regular price merchandise in gourmet market, Another story, Another Man story and The shop (Spa products only)
4. Receive up to 6% VAT refund. VAT REFUND Application for Tourists form (P.P. 10, E.P.P 10)
5. Discount is not applicable for Pharmacy, Liquor & Wine cellar, Food hall, take away food, gift voucher, gift card, top-up card, partial deposit, service shop, rental shop, M-Online, M chat&Shop, and delivery fee.
6. This card is not applicable when in use with promotional campaigns or special discounts.
7. The company reserves the right to any change without prior notice.